MEET THE SKELETON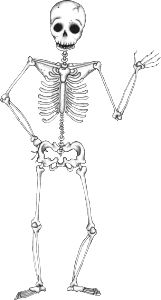 Play tricks and give treats with this instant Halloween Classic! Each year kids fill all of their pockets with chewys and goodies and lollies and chocolates. The treats just take over it's like they can't stop it, so each and every year we have a skeleton in the closet. On the first of October they'll rise from the dead, at night, they arrive while you sleep in your bed. They'll bring Halloween spirit and thrills are what they seek. They'll monitor your spirit with a good trick-or-treat. You can simply call them bones or you can give them a name. Their treats are for eats and their tricks are just games. Enjoy this fun Halloween Tradition each and every year and bring Halloween spirit to a whole new level!
---
MEET THE CREATORS OF THE SKELETON IN THE CLOSET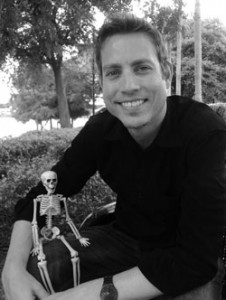 Chad C. Shea, M.S.B., is the President of Armand Prosper LLC, the publishing company he founded in 2014 working to produce and promote The Skeleton in the Closet®. He wrote the charming Halloween tradition in 2013 and it debuted the following year. Chad has an extensive education and background in business, with an emphasis on the entertainment industry. In addition to managing the publishing initiative at Armand Prosper, Chad serves as a media spokesperson for The Skeleton in the Closet® and aspires to inspire writers and entrepreneurs alike, worldwide.
Raised in Arizona, Chad is a former Director of Advertising with many years of sales and marketing experience. As an entrepreneur, Shea set his sights in 2014 on producing The Skeleton in the Closet® for all to enjoy for years to come. Chad lives with his wife and two children in Orlando, Florida.
---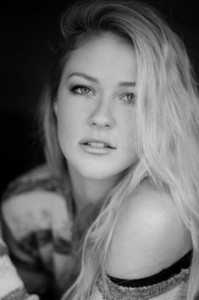 Danielle Beu is a visionary artist whose creative expression reflects upon the nature of introspection. While transcending worlds of illusion to portray a broader view of awareness, Danielle brings together images of the mystical, miraculous and surrealistic to intertwine with the natural. Working in a variety of mixed mediums (such as watercolors, acrylics, and charcoals as well as her favorite, Crayola Crayons) Danielle has cultivated a variety of whimsical works which reveal her appreciation for the creative processes of all dreaming creatures, in this world and beyond.
Danielle is also an accomplished singer/songwriter and performer with several Disney films & television sound tracks to her credit. As the youngest member of the international, multi-platinum selling pop trio, the "Beu Sisters" she is the recent recipient of the "Artists in Music: Best Pop Artists of 2013 Award."