Trick or Treat? This is a crazy word scramble!
Do you enjoy a challenge?  Like to solve problems?  Well then this is perfect for you!  It seems our skeleton Bones has played a trick on us!   We had all kinds of Halloween words laid out for a game, then he went and mixed all the letters up!  Now we can't read any of the words!  Will you help us unscramble these Halloween themed words so we can play more "Skeleton in the Closet" games?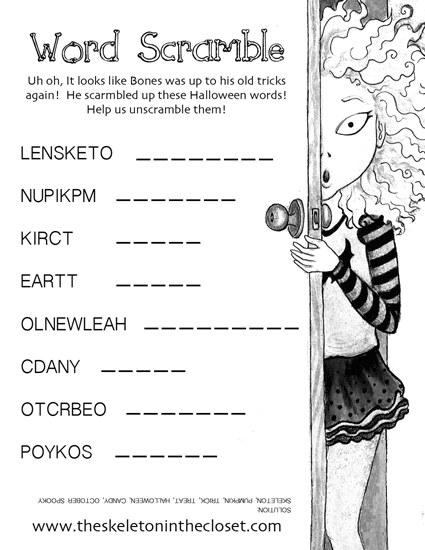 Print out this PDF and have fun!  Hopefully your skeleton in the closet will help you solve this trick!
Happy Halloween and Happy Trick or Treating!